About Mini Mason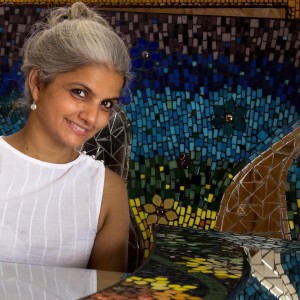 To be or not to be was a question… so I chose to pick up fragments of my creative self after almost two decades of soul searching in the corporate world. Today I am a Mini Mason, a mosaic artist in Gurgaon weaving fascinating stories around artworks that I create with hand cut pieces of glass.
I engage with people in Mosaic art by offering::
I have vibrant vision of colourful mosaics that fill our world, bringing beauty, joy and inspiration… and the will to keep on chasing bigger … brighter dreams.
I believe everyone is a potential Mini Mason, we recreate art from broken dreams, shattered glass to urban landscape. Mosaicking is therapeutic, fun, engaging and highly addictive. 🙂
You can stay in touch with me via Facebook to know what's been happening at Mini Mason.
Testimonials
This is just wot I love. Different. My colours.

Beautiful work, keep it up Kanika and God bless you.

The brilliance of this classic technique enthralls young and old alike but wat keeps the energy flowing is your expertise Kanika Singh that you part with in such a candid and warm way

I know zero about creativity but I know you and that means knowing creativity. Atta Girl!!!
Quick Contact
Need a quick reply to your questions? contact us & we will reply in max 24h.